Photo courtesy of Joyce Holland-Gladwish
---
---
Morghew Cold Pressed Rapeseed Oil
We have a long history of growing oilseed rape on the Estate with consistent records going back to 1980. With nearly 40 years behind us this has remained one of the farm's most stable crops and in 2018, as part of the Estate's expanding diversification plan, we had our first batch pressed into oil by an external company and a local designer was briefed to create the artwork for our labelling – the result of which can be seen on the bottle in front of you today. Complementing one of our other main crops (potatoes) really well this product stays in line with our values of supporting and providing for a wide local community by growing high quality, affordable produce.
Our light, tasty rapeseed oil can be used for roasting, stir-frying, as a base for salad dressings and much more. It has a sweet, nutty flavour that is delicious hot or cold – to taste it in its rawest form simply enjoy by dipping crusty bread into a ramekin of warm oil. With less saturated fat than most conventional cooking oils it is a healthier alternative and also boasts a higher smoking point making it safer for use at higher temperatures.
We're delighted to have won Best Ambient Product at this year's Taste of Kent Awards! We were up against some delicious competition and we feel honoured with this recognition. If you'd like to browse the other categories from the Awards click here to view the best of Kent produce.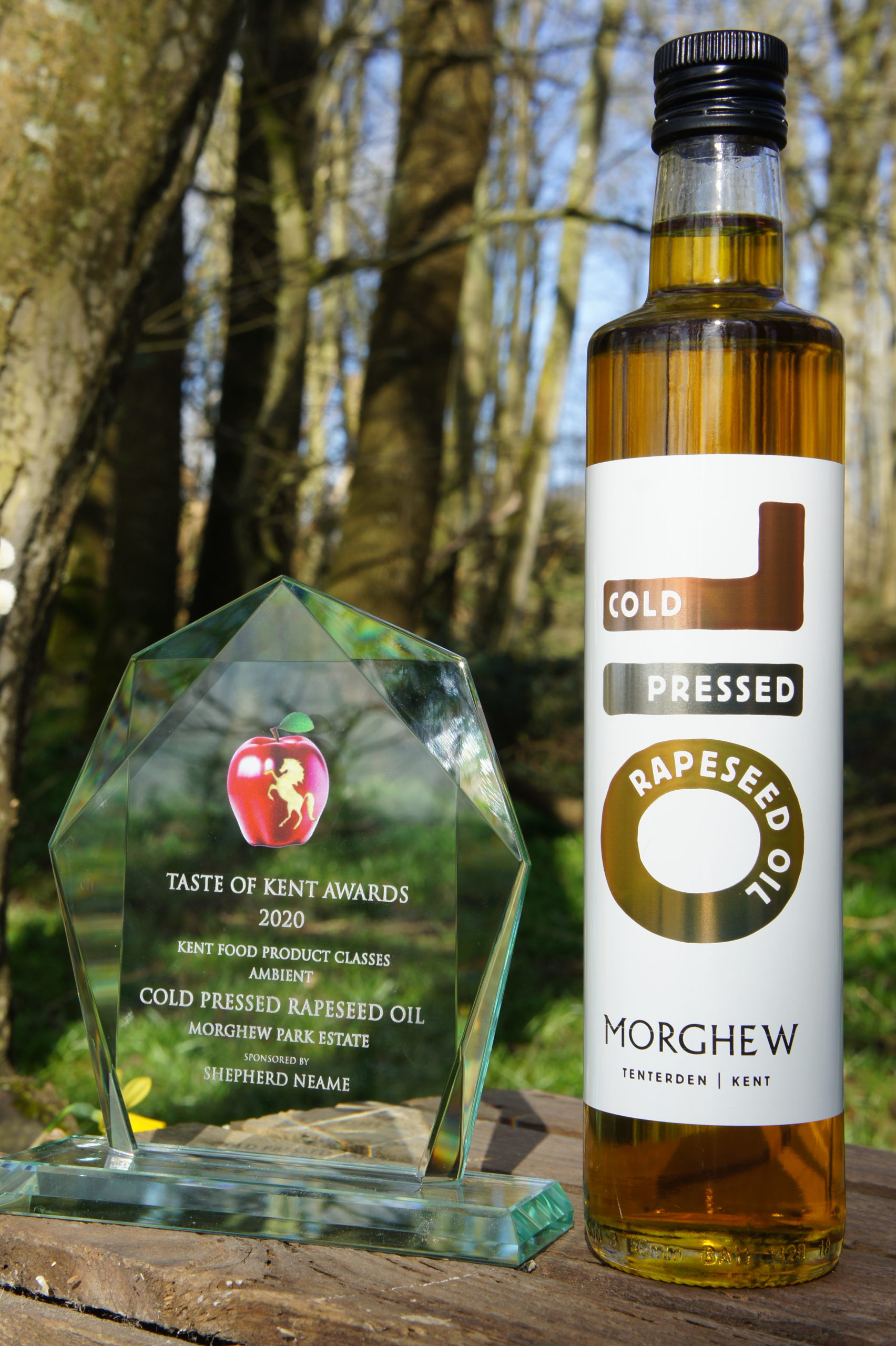 ---